Ellen and Jim Have a Blog, Too
We are two part-time academics. Ellen teaches in the English department and Jim in the IT program at George Mason University.


---
Jane Austen's Aunt Jane probably stole that lace · 21 March 08
Dear Marianne,
My spirits have been cheered this evening by going over to the online magazine of the Jane Austen Center (a costume museum, study center & Jane Austen shop in Bath) to see placed there an essay I wrote in the form of a posting to Austen-l in which I argued a candid examination of all the evidence and circumstances of the case suggests that Jane Austen's aunt, Jane Leigh-Perrot probably stole a card of lace she was accused of stealing. The editor has introduced my argument with a brief life and history of the biased presentation of Mrs Leigh-Perrot's arraignment & trial. She accompanies my essay with appropriate illustrations, a map of the incident in the shop, & a brief biography of me at the close.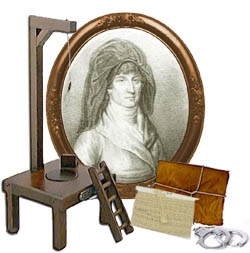 Elinor
--
Posted by: Ellen
* * *
commenting closed for this article