Funny poems by women · 30 June 06
Dear Marianne,
In all my letters about women's poetry, I've neglected a major type: funny poems. These run the gamut from sharp hard satire, to wry self-deprecating or debunking comedy, to gentle fond teasing. They seem to me to be filled with laughter aimed at males, criticism (however held back) of the way they as women are treated as in the expectation they will jump in the arms of a nearby man and marry him at the drop of a hat, or how they are coerced into marrying. They write satiric poems rooted in female rivalry (the opposite to female love in friendship and retirement poems). They get release, a great kick out of talking back to whoever it was pressured them. They like to wish for their heart's desires in a forlorn-hope way.
This terrain has been carved out by western women from medieval to present times.
I've already sent you several poems by Stevie Smith. For tonight, I send a Martial-like epigram by Catharine Gemmat (fl 1750-66). Jemmat's is not desperate and poignant (like many of Smith's comic ones), but flippant and mocking:
Three times I took, for better and for worse,
A bed-fellow, a fortune, and a nurse:
How bless'd the state, which such good things produce,
How dear that sex, which serves such various use.
And from The World's Wife, Carol Ann Duffy's inimitable:
Eurydice
Girls, I was dead and down
in the Underworld, a shade,
a shadow of my former self, nowhen.
It was a place where language stopped,
a black full stop, a black hole
where words had to come to an end.
And end they did there,
last words,
famous or not.
It suited me down to the ground.
So imagine me there,
unavailable,
out of this world,
then picture my face in that place
of Eternal Repose,
in the one place you'd think a girl would be safe
from the kind of a man
who follows her round
writing poems,
hovers about
while she reads them,
calls her His Muse,
and once sulked for a night and a day
because she remarked on his weakness for abstract nouns.
Just picture my face
when I heard
Ye Gods
a familiar knock-knock-knock at Death's door.
Him.
Big O.
Larger than life.
With his lyre
and a poem to pitch, with me as the prize.
Things were different back then.
For the men, verse-wise,
Big O was the boy. Legendary.
The blurb on the back of his books claimed
that animals,
aardvark to zebra,
flocked to his side when he sang,
fish leapt in their shoals
at the sound of his voice,
even the mute, sullen stones at his feet
wept wee, silver tears.
Bollocks. (I'd done all the typing myself,
I should know.)
And given my time all over again,
rest assured that I'd rather speak for myself
than be Dearest, Beloved, Dark Lady, White Goddess,
etc., etc.
In fact, girls, I'd rather be dead.
But the Gods are like publishers, usually male,
and what you doubtless know of my tale
is the deal.
Orpheus strutted his stuff.
The bloodless ghosts were in tears.
Sisyphus sat on his rock for the first time in years.
Tantalus was permitted a couple of beers.
The woman in question could scarcely believe her ears.
Like it or not,
I must follow him back to our life
Eurydice, Orpheus' wife
to be trapped in his images, metaphors, similes,
octaves and sextets, quatrains and couplets,
elegies, limericks, villanelles,
histories, myths . . .
He'd been told that he mustn't look back
or turn round,
but walk steadily upwards,
myself right behind him,
out of the Underworld
into the upper air that for me was the past.
He'd been warned
that one look would lose me
for ever and ever.
So we walked, we walked.
Nobody talked.
Girls, forget what you've read.
It happened like this
I did everything in my power
to make him look back.
What did I have to do, I said,
to make him see we were through?
I was dead. Deceased.
I was Resting in Peace. Passe. Late.
Past my sell-by date .. .
I stretched out my hand
to touch him once
on the back of his neck.
Please let me stay.
But already the light had saddened from purple to grey.
It was an uphill schlep
from death to life
and with every step
I willed him to turn.
I was thinking of filching the poem
out of his cloak,
when inspiration finally struck.
I stopped, thrilled.
He was a yard in front.
My voice shook when I spoke
"Orpheus, your poem's a masterpiece.
I'd love to hear it again .. ."
He was smiling modestly
when he turned,
when he turned and he looked at me.
What else?
I noticed he hadn't shaved.
I waved once and was gone.
The dead are so talented.
The living walk by the edge of a vast lake
near the wise, drowned silence of the dead.
And back to the mid-18th century for Mary Chandler's Horatian epistle:
A True Tale
To Mrs. J-S.
Written at her Request
Why, Madam, must I tell this idle tale?
You want to laugh. Then do so, if you will.
Thus take it, as it was, the best I can;
And laugh at me, but not my little man:
For he was very good, and clean, and civil,
And, though his taste was odd, you own not evil.
ou know one loves an apple, one an onion;
One man's a Papist, one is a Socinian:
We differ in our taste, as in opinion.
Not often reason guides us; more, caprice,
Or accident, or fancy: so in this.
His person pleased, and honest was his fame;
Tis true there was no music in his name,
But, had I changed for A the letter U,
It would sound grand, and musically too,
And would have made a figure. At my shop
I saw him first, and thought he'd eat me up.
I stared, and wondered who this man could be,
So full of complaisance, and all to me:
But when he'd bought his gloves, and said his say,
He made his civil scrape, and went away.
I never dreamed I e'er should see him more,
Glad when he turned his back, and shut the door.
But when his wond'rous message he declared,
I never in my life was half so scared!
Fourscore long miles, to buy a crooked wife!
Old too! I thought the oddest thing in life;
And said, 'Sir, you're in jest, and very free;
But, pray, how came you, Sir, to think of me?'
This civil answer I'll suppose was true:
'That he had both our happiness in view.
He sought me as one formed to make a friend,
To help life glide more smoothly near its end,
To aid his virtue, and direct his purse,
For he was much too well to want a nurse.'
He made no high-flown compliment but this:
'He thought to've found my person more amiss.
No fortune hoped; and,' which is stranger yet,
'Expected to have bought me off in debt!
And offered me my Wish, which he had read,
For 'twas my Wish that put me in his head.'
Far distant from my thoughts a husband, when
Those simple lines dropped, honest, from my pen.
Much more, he spake, but I have half forgot:
I went to bed, but could not sleep a jot.
A thing so unexpected, and so new!
Of so great consequence—So generous too!
I own it made me pause for half that night:
Then waked, and soon recovered from my fright;
Resolved, and put an end to the affair:
So great a change, thus late, I could not bear;
And answered thus: 'No, good Sir, for my life,
I cannot now obey, nor be a wife.
At fifty-four, when hoary age has shed
Its winter's snow, and whitened o'er my head,
Love is a language foreign to my tongue:
I could have learned it once, when I was young,
But now quite other things my wish employs:
Peace, liberty, and sun, to gild my days.
I dare not put to sea so near my home,
Nor want a gale to waft me to my tomb.
The smoke of Hymen's lamp may cloud the skies
And adverse winds from different quarters rise.
I want no heaps of gold; I hate all dress,
And equipage. The cow provides my mess.
'Tis true, a chariot's a convenient thing;
But then perhaps, Sir, you may hold the string.
I'd rather walk alone my own slow pace,
Than drive with six, unless I choose the place.
Imprisoned in a coach, I should repine:
The chaise I hire, I drive and call it mine.
And, when I will, I ramble, or retire
To my own room, own bed, my garden, fire;
Take up my book, or trifle with my pen;
And, when I'm weary, lay them down again:
No questions asked; no master in the spleen
I would not change my state to be a queen.
In all 3 cases we find a woman taking over a latin or classical precedent or type poem. The woman who does this seriously (say in the later 17th century Aphra Behn in her Heroides Oenone to Paris), internalize male privileges and outlooks and create a parrot counterpart. The woman who provides a distintively genuine female perspective rewrites and reverses central tropes.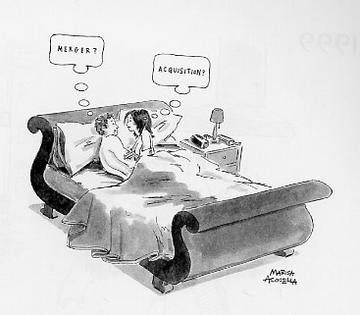 Marisa Acocella, 1999
*************
Catherine Jemmat was daughter to Admiral John Yeo of Plymouth by his first wife (unnamed). Her mother died when she was 5 and her father married a woman who was mean to her (the father was often at sea). She was sent to a boarding school and married a silk mercer named Jemmat by whom she had a daughter. The escape was worse than the original sentence. He was abusive (violent, often drunk) and went bankrupt.
So Catherine was (according to her memoir) "thrown upon the wide world for support." We may imagine what this means, but she did survive and wrote a 3 volume book of Memoirs (1st ed, 1762, which I wish I could read). She became dependent on aristocratic patrons who had known her father (so she presents the situation). She also published Miscellanies in Prose and Verse (1766) which includes an essay called "In Vindication of the Female Sex" where she protests against the scapegoating meted out to women who may be said to have sexual relationships with anyone outside marriage (no matter when or how this is written or talked about). Lonsdale says there are "mysteries" surrounding her.
Mary Chandler (1687-1745) was one of the several women poets of the 18th century who was not gentry. It's said because she was badly crippled or deformed, she did not marry but instead opened a milliner's shop in Bath (nearby the Pump Room where Elizabeth Montagu and her friends would meet). From Chandler's poems she seems not unhappy (she has friendship poems of great warmth), and the most famous is her long comic and successful "Description of Bath." However, it's also said (but we remember what Virgil said about Rumor) that under the "care" of George Cheyne, she became anorexic (a girl who wanted "out"or was continually made to feel her body was unacceptable). In the spirit of Johnson upon the legend that Otway starved to death, let us hope not, but if she did deliberately starve herself to death, she at least did not give up her shop to put herself under this male doctor's control.
No, she stayed in business successfully for 35 years. No small thing. But her epitaph harps again on her looks. It does not begin with her life and success but rather "Here lies a true maid, deformed and old …" Is not it terrible, Marianne, a woman should endlessly judge herself as an object a man might want to go to bed with? Like the comic Horatian "True Tale," her epitaph does have a combination of wry self-acceptance and stalwart Horatian ideals of being content with what you can manage to wrest from life: "Her book and her pen had her moments of leisure".
*************
I finished reading a non-funny but eloquent book tonight, Virginia Woolf's A Room of One's Own. In the close she writes:
"if we look past Milton's bogey [this stands for all the misogyny and false things about women's lives we are confronted with daily], for no human being should shut out the view [you can see beyond the bad art pushed at you]; if we face the fact, for it is a fact, that there is no arm to cling to, but that we go alone and that our relation to the world of reality and not only to the world of men and women, then the opportunity will come and the dead poet who was Shakespeare's sister will put on the body which she has so often laid down. Drawing her life from the lives of the unkinown who were her forerunners, as her brother did before her, she will be born."
Woolf maintains that a real women's literature will come if we will only ground ourselves on ourselves, see clearly the life we really do lead, and through imitating and revivifying real women's works and writing new ones genuinely out of their paradigms, and face working in obscurity and for little money, it will be a life worth living.
I love the line in Chapter 5 where she says turn your mind away from the cruel and inane garbage you find around you:
"illumine your own soul with its profundities and its vanities and its generosities, and say what your beauty means to you or your plainness, and what is your relation to the everchanging world of gloves and shoes and stuffs swaying up and down … if you stop to curse you are lost."
A beautiful justification for blogging.
But then she says "equally, if you stop to laugh." Well, sometimes laughter can help, if not all that much.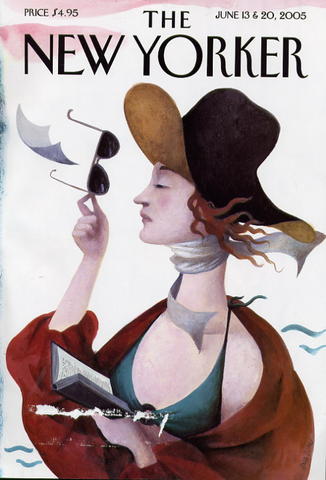 Ana Juan reversing the famous first cover illustration
Adieu my dear. This was written in stages.
Elinor
--
Posted by: Ellen
* * *
commenting closed for this article