A Dark Voyage
A Biography of Vittoria Colonna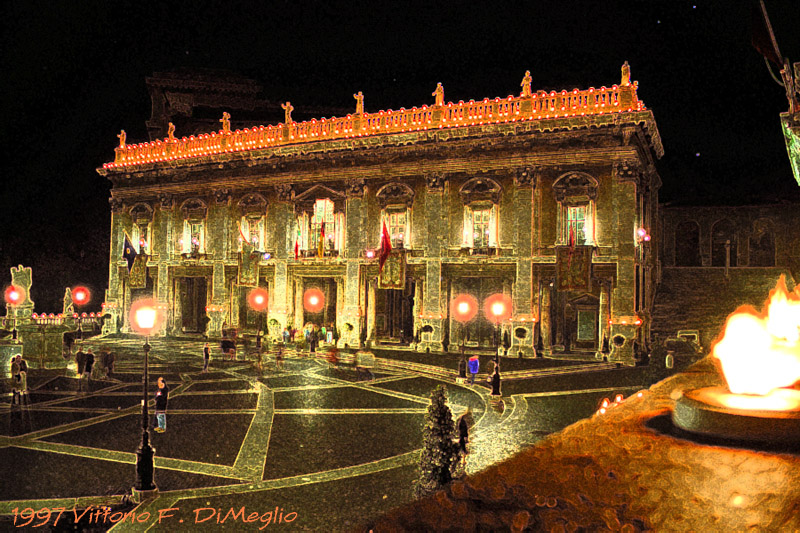 The Projected Story
Prologue: 10th century - 1489. A history of the Colonna, Montefeltro (Varano) and d'Avalos families, ending with portraits of Fabrizio Colonna and Agnesina Montefeltro (insofar as this is possible).
Part One
1490 - 1512. They Set Forth. VC and FFA born; bethrothed & nexus alternative childhoods: possible life for VC at Marino, milieu of Roman campagna; birth of brothers; possible life for VC in Ischia or Naples, milieu of Aragonese Naples; military ideals for man, domestic ideal for woman; end with wedding; early picture of FFA as he appeared on battlefield in 1511; extant portrait of VC; their cousins, the Montefeltro-Gonzaga-d'Este connection through Urbino and the adoption of Alfonso d'Avalos, squalid tales of adultery, a breakdown of boy(?).
1512 - 1517. Rocks and Shallows. The years lived in Naples as a Colonna daughter and Pescara's wife. First years of petty ugly quarrels and his chasing of Isabel Requescens and making a fool out of himself; Ravenna and its circling out; a Neapolitan chivalric romance. The first gap: Delia; the embassy, fragments of poetry. End on Britonio's sonnets and her epistle to Pescara.
1517 - 1525. Torpedoed . Pescara's illness. The darkening/hardening of his character. Another casual affair (Scaglione women); Genoa. The Lombardy wars. She moves north. The correspondence with Giberti. The conspiracy to seduce Pescara. His death.
Chapter 2: The Storm
1526 - 1530. Drowning. The Colonna sack Rome, Charles V finishes the job; the war for Naples and battle of Capo d'Orso; period of despair and dejection. Attempt at retreat into nunnery fails; attempts to compensate for Pescara's thievery failes; life with brother; relationship with cousin Pompeo Colonna and "son," Alfonso d'Avalos; goes to live near aunt. Spring in Ischia. Giovio and The Life of Pescara .
1530 - 1534. The Dark Voyage. A new poet. She withdraws. Bembo's interest. The first profoundly erotic sonnet sequence. That she developed intense friendships with several poets and was known as a poet.
Part Two
Chapter 3: The Sky's Softer Light
This will be about her life until 1541. A sixth chapter on Evangelism. The seventh chapter returns to the narrative of her life: where was she? did she go to Aquino? Rome and Capuchin connection? Naples and Ochino? Valdes? Her relationships with Giulia Gonzaga Colonna and Caterina Cybo-Varano. A separate subsection wholly on the year 1536 entitled In This Bright Roman Light: Charles V comes to Rome; she is a presence again in her family; she and Giovanna d'Aragona Colonna. A subsection wholly on the year 1537 entitled Ferrara. The Este's and new lines of contact to the French. How she dresses down. Finally her relationship in these years with three poets: Bernardo Tasso, Galeazzo di Tarsia, and the early relationship with Michelangelo Buonarroti. Their poems and sequences of poems to her; her connection with Neapolitan poetry. Hollanda's book on her conversations with Michelangelo.
Chapter 4: Christ's Blood Streams in the Firmament
This chapter should take her to Viterbo, back to Rome (for the salt war -- and her comment to her brother, 'for three cows', and to her death. It is a period of deep personal anguish (Rest, But No Rest) of some sort, of religious agonizing. It is also period of intense reaction of Church against evangelicals. It will describe Pole, Flaminio, Juan de Valdes and other Evangelicals, the violence and irrationality of Ascanio Colonna and her relationship with his wife, once again Michelangelo, now as a poet who also meant a great deal to her in her late years. A discussion of the religious sonnets and the manuscripts in which they are found (including that to Margaret de Navarre) goes here.
Part Three
Chapter 5: End of Journey
Fear No More. The death of Alfonso d'Avalos precedes hers; the obscure funeral, the struggle over her will.

Volume Two: An argument for a new ordering of the sonnets. The sonnets in translation.

An Appendix: A list of the letters and translations of hitherto neglected important ones.
---
The artwork is by Vittorio DiMeglio. It is a photograph which has been digitally realtered to look like a painting. The viewer sees the Campodoglio in Rome at night. It was the occasion of Rome's birthday. Copyright Vittorio DiMeglio.
---
Home
Amaro Lagrimar
A Dark Voyage
Contact Ellen Moody.
Pagemaster: Jim Moody.
Page Last Updated 12 February 2004