Anthony Trollope's Short Stories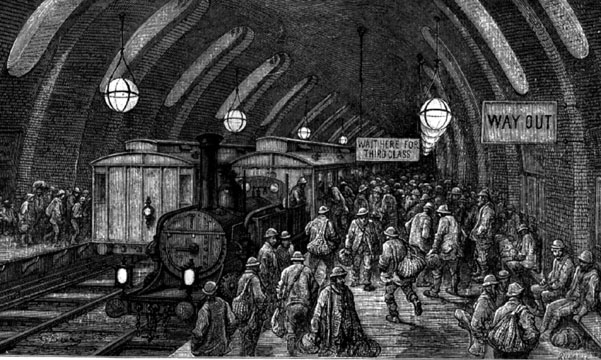 Gustave Dore, "Third Class Passengers at a Station," London: A Pilgrimage, 1872.
In December of 1997 a group of us on Trollope-l decided we would read through the short stories of Anthony Trollope. Unlike other group reads on our list, this was not to be a list-wide read; we held no election and only a small number of people on the list said they were going to read the short stories. Since the short stories have never been popular and (unhappily are underrated), and on our list people were reading novels by other authors than Trollope and a novel by Trollope when the list had become much larger), this "subgroup" conversation seemed at first to be definitely a minority interest. But gradually more and more people posted, and by the end of the group conversation, we thought we had enjoyed these stories taken as a whole as much as many of the novels.
The calendars were made by Robert Wright who would each week post something small and informative about the story. I have included everything he wrote and all that I could find written by others; this was early in Trollope-l's history and I was not in the habit of saving all postings with content about the fiction the group was reading -- which is what I have done since writing my book, Trollope on the Net. I also had not begun to write "facilitating" postings each week so when there was nothing spontaneous from others and I was busy or not enthusiastic, there would often be nothing. There were also not many postings about the stories, the documents sometimes consist mainly of my postings as essays or in response to those of others. I have also included some postings written much later during Christmas and on other occasions when someone read one of these stories and posted about it and others responded. I put these posting-essays on my site because I have been asked by people to make public and readily accessible whatever I and others on Trollope-l have written on the stories as there is so little of a genuinely critical nature about them readily available. When a tale belongs to more than one category, it is also listed more than once.
Participants included: Amit K. Basu, Cheri L. Lars Berkeley, Elvira Casal, Jo Ann Citron, Catherine Crean, Sigmund Eisner, Thilde Fox, Judy Geater, Bart Hansen, Heidi Hope Johnson, John Hopfner, Kishor Kale, Penny Klein, Brooke Church Kolosna, Marcella MacCarthy, Howard Merkin, Art Middleton, John Mize, Anthony Monta, Judith Moore, Jeremy (N?), Michael Powe, Duffy Pratt, Ursula Rempel, Angela Richardson, Dagny Wilson, Robert Wright, Rachel Youdelman
Tales of All Countries
Of Love, Courtship, and Marriage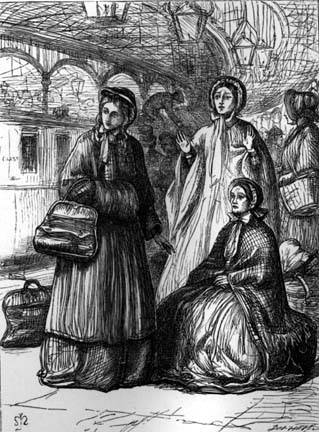 John Millais, "Waiting at the Railway Station," from Good Words
Irish Tales
Christmas Tales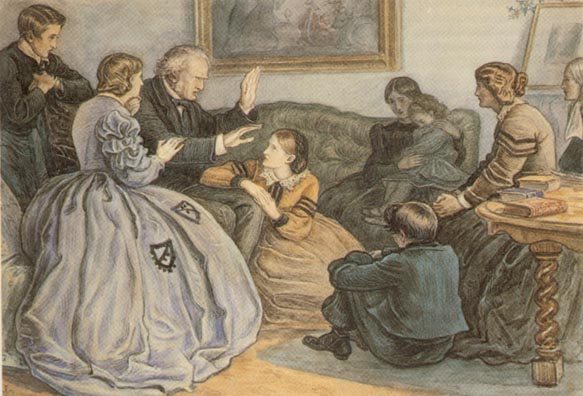 John Millais, "Christmas Story-Telling," "Christmas Supplement," London News, 20 December 1862
Archibald Green Stories
Burlesques
An Editor's Tales
---
Home
Contact Ellen Moody.
Pagemaster: Jim Moody.
Page Last Updated 11 January 2003