Film Adaptations and Costume Drama
This page provides links to many film studies I've done over the past six years.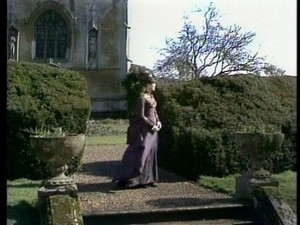 Lady Mary (Kate Nicholls) gazing at her mother's grave, 1974 BBC Pallisers, 12:26
The Pallisers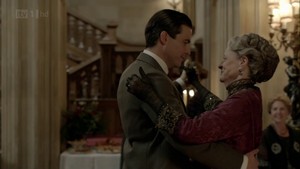 Thomas Barrow (Rob James-Collier) dancing with the Violet, Lady Grantham (Maggie Smith), 2012 Carnival Downton Abbey
Downton Abbey: Seasons 1-3 and Season 4 & miscellany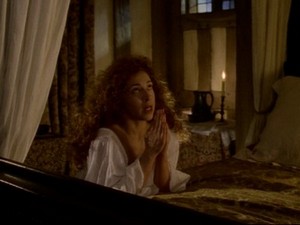 Moll Flanders (Alex Kingston) arguing with God, 1996 Granada/WBGH Moll Flanders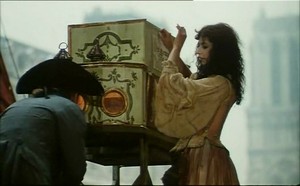 Tom Paine (Harvey Keitel) peering into a catoptric theatre, 1982, Ettore Scola's La Nuit de Varennes
Eighteenth Century Films
---
Home
Contact Ellen Moody.
Pagemaster: Jim Moody.
Page Last Updated: 18 February 2010.