On Epistolary Literature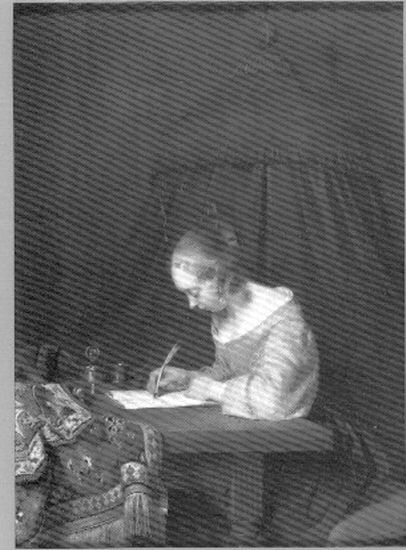 Gerald Terborch (1617-1681), Woman Writing a Letter (c. 1655)
On this page the reader interested in epistolary literature will find: 1) a bibliography of sources for studying any and all kinds of epistolary literature; 2) two of my published essays, one delivered as a lecture to the Trollope Society; the other, an essay-review published in an academic periodical; 3) essays I wrote and sent to listservs as postings on epistolarity in the novels of Richardson, Austen, and Trollope; and 4) a description of my dissertation.
On Gabriella Zarri's Per lettera: Le scrittura epistolare femminile tra archivio e tipografia secoli XV - XVII.

A slightly different version of this essay appears in The Sixteenth Century Journal: The Journal of Early Modern Studies, 33/2 (2001), 632-636.

A Review of Women's Letters Across Europe, 1400-1700. London: Ashgate, 2004, edd., introd. Jane Couchman and Ann Crabb. A shorter version of this review appears in Renaissance Quarterly, 49:3 (Fall 2006):930-32.


Partly Told In Letters: An Essay on Epistolarity in Anthony Trollope's Novels.

An abbreviated version of this essay was delivered to the Trollope Society in the Library of the Reform Club as the Twelfth Annual Lecture on 23 November 1999. A fuller version was published in the February 2000 Trollopiana.

Richardson, Romance, and Reverie: A Dissertation.

This is a study of the psychological bases of romance as genre particularly appealing to women as readers and writers; of the close connections between romance and the creative state behind novel-writing called reverie; and of epistolary narrative as a dramatic and pictorial technique which naturally emerges when this genre and imaginative state combine. It is available from University Microfilms International.
---
---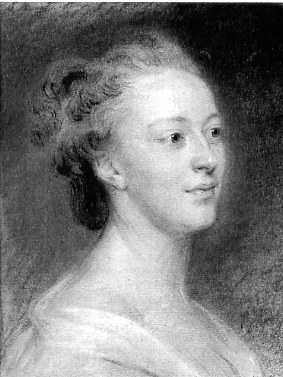 Isabelle de Charrière (1740-1805) by Quentin de la Tour
---
Home
Contact Ellen Moody.
Pagemaster: Jim Moody.
Page Last Updated 29 March 2003